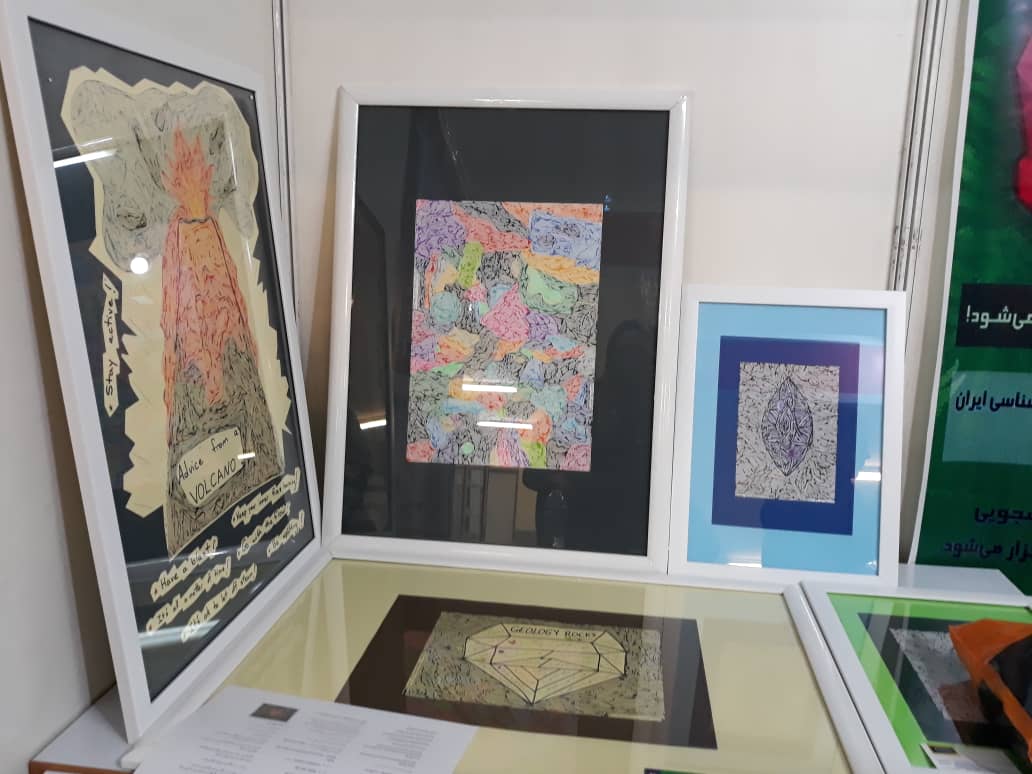 Visual arts and the geological sciences share common themes that are worthy of exploration and consideration. Interactions between the two disciplines have been historically seen, including Lascaux cave paintings some 15,000 years ago, in portions of Chinese art, in Leonardo da Vinci's works, in nineteenth-century landscape painting, and in various features of twentieth-century art (Tobisch, O., 1983).
Ms. Azadeh Yaghubpur is one of the prestigious artists working in this field in our beloved country of Iran and has been able to register her unique art and style worldwide. The following is a brief description of art in geology and how she became familiar with this style:
"Art and geology have been intertwined since the beginning of the world. Many people might not be aware that their true inspiration in art comes from the midst of the earth.
Geology is known for its deep look into the bowels of the earth, the origin of life, resources of energy and water, minerals, rocks, gemstones, mountains, oceans and more. It's known as one of the most important sciences as all necessary for life and the living comes from within the earth. Art is known for the beauty and emotions we feel through observing the environment and world around us. Many great artists and geologists around the world have been interested and inspired by the colors of the earth.
Leonardo di ser Piero da Vinci, known as Leonardo da Vinci, was an Italian polymath of the Renaissance whose areas of interest included invention, drawing, painting, sculpture, architecture, science, music, mathematics, engineering, literature, anatomy, geology, astronomy, botany, paleontology, and cartography.
He has a number of artwork and drawings based on geological observations and sites. Among his artwork is a sketch of an outcrop, the map of Tuscany and Chiana Valley, and a cavern with ducks. One Leonardo da Vinci's famous quotes are: "We know more about the stars high above our heads, as about Earth just below our feet."
Professor Abdolmajid Yaghubpur; a well-known Iranian geologist; founder of medical geology and famed for his research and studies in mining and economic geology, always said that he was attracted to geology and inspired to study and research this science because of the variety of the colors of the earth and rocks.
He played the violin and has a few drawings in his private collection, now kept as a memento by his family. Although well-known in Iran and to the world for his scientific accomplishments and achievements, many do not know about his artistic talents.
He helped his daughter pursue art and geology, and always encouraged her and every geologist to become successful in the field they have chosen. He believed that all we have; water, medicine, food...; come from the earth we live on and geology is important, and if anyone thinks otherwise, it's best they try stepping off the ground and try living without the Earth".
Steps of Creating artwork  with Turquoise' subject by Ms. Azadeh Yaghubpur: